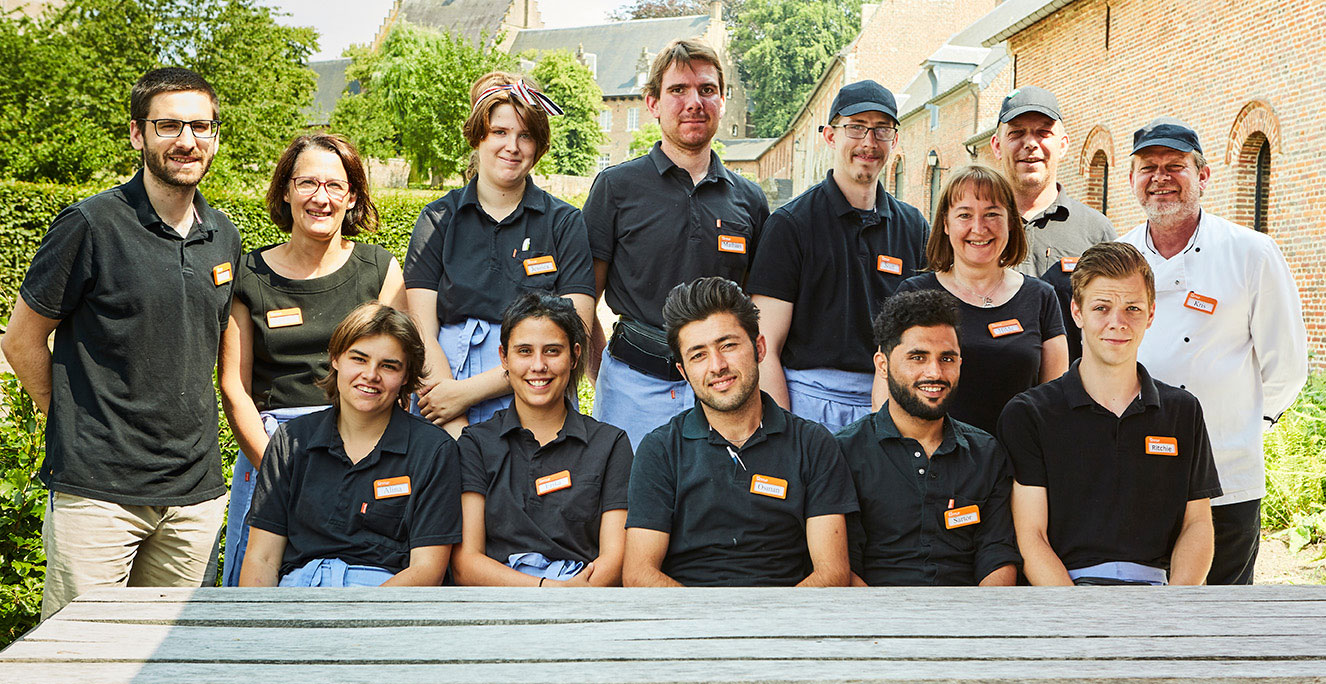 The proprietor of The Moment
creates social opportunities.
Sense
The operation of The Moment was outsourced to Sense, a cluster of catering facilities with Social Talent.
Sense is a social economy company and provides meaningful employment to people with few opportunities so that they again are part of society and a social network. In the rich history of the abbey was at different periods and types talk of social employment. This valuable tradition is now carried on by the partnership with Sense. People from the neighborhood with a large distance to the 'normal' labor market given the opportunity at The Moment the thread to pick up again and give a new internally their professional careers. Over time it is intended that these employees transfer to a job in the regular labor market.

Subscribe to our Newsletter